Cutest headband from
B is for Becky
for the share your style swap party.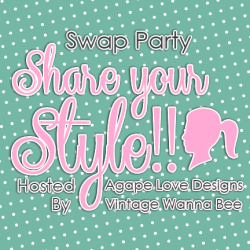 And we all believe in WWII. And refrigerators.
Nichelle and I made bracelets. And then we made a volcano with my sister.
And then Matt and Ryan came over and the volcano collapsed in the oven and looked like a cow pie.
But you better believe we baking soda/vinegar erupted that cow pie.
My roommate, Emily, and I finger painted last night.
I'm pretty sure I'm five years old this week.
Volcanoes and finger painting.
Also, we played with a big, striped, pink ball for over an hour last night.
Life is pretty cool.