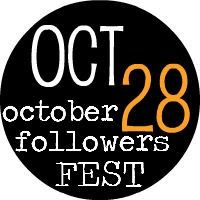 Are you linked up?
If you're a new friend from the followers fest, I'd love for you to leave a comment with your blog address so I can follow back, just in case I miss you over on the link up.
I can hardly wait for Halloween, team. Slash, this weekend. Full of Halloween bliss.
Here's one more hint for my halloween costume, closeups of the dress:
Do you get it now?
Nerdy. I know.