Yesterday was Wednesday, Wednesday.
Today i-is Thursday, Thursday.
We we we so excited.
Haha, okay. I'll stop.
But really, it's Thursday.
Do you know what Thursday means?
Another birthday giveaway!
Take that, Rebecca Black. Thursday is SO the new Friday.
Do you guys know Kelsey from
Family Fashion and Facts
? I'm in love with her. Like, in the
non
creepy blog-stalking kind of a way.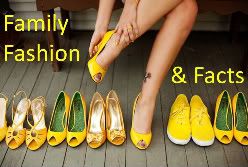 And today, she's giving away a rosette ring AND a rosette necklace. In your choice of color!
So cute, right?!
Here's how you enter:
Mandatory entry: If you were making a movie of my life, who would you hire to play me?


Other entries: leave a comment for each
- add one of my new buttons to your blog:
-
Good luck, team! Giveaway ends Wednesday the 25th at Midnight MST.