So, it's Spring Break and I am
seriously
missing my Zumba class. Not just because I like it, no. But, because I can't seem to stop eating.
You know, home-cooked food, going out to eat (with everyone and their dog), oreos and popcorn and other treats that just
magically
appear in the cupboards. I love going home, but my waistline does not.
Misery loves company, right? Please drool over all this delicious looking food with me. kthx.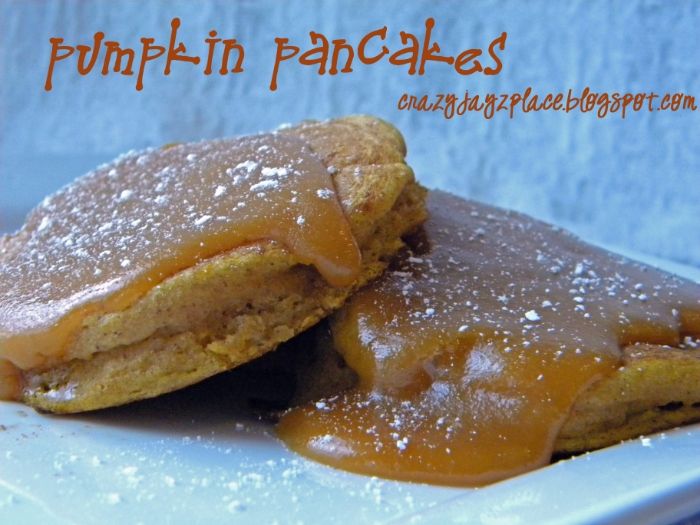 pumpkin pancakes with buttermilk caramel syrup: source
Also, I'm going to
this place
later this week.
I mean, seriously, it's called The Chocolate. How could that ever be a bad idea?