Also, I fixed my photography blog. It's not ugly anymore.
And it has pictures again.
What else?
Well, I'm going to see some friends in a concert tonight.
Baking a bajillion cookies for dessert night tomorrow.
And wearing my new favorite lip gloss.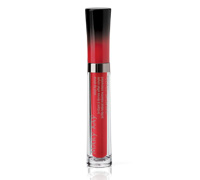 My Mary Kay order came this week. With this beauty in it. "Audacious Vinyl Lip Shine".
Oh, you didn't know I was a MK consultant?
I am. :)
What is making your Saturday happy?